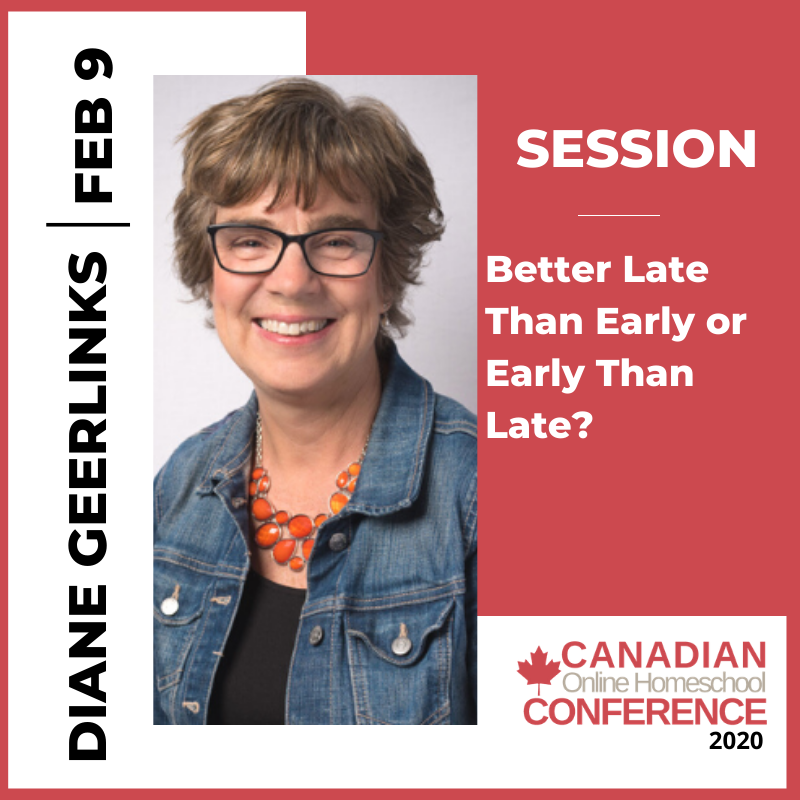 Better Late Than Early or Early Than Late?
Diane Geerlinks / GeerLINKS Educational Therapy
Playtime: 20:30
All children learn and grow at their pace…from rolling over as infants to crawling, to talking, to toilet training, to learning the alphabet. Homeschool parents are told over and over again 'Don't worry…they'll catch on eventually'. Although this is somewhat reassuring for a homeschool mom who has tried everything to get their child to read, she wonders, "Is it fact? Do I dare wait?" In this workshop, Diane, veteran homeschool mom and trained educational therapist, will debunk some myths, discuss some red flags and offer some tips and encouragement for the journey.
Session Available: February 9, 2020
---
DIANE'S OTHER SESSIONS: WHY HOMESCHOOLING A CHILD WITH UNIQUE NEEDS IS A GOOD IDEA / Rx FOR THE 3Rs: BACK TO BASICS
---