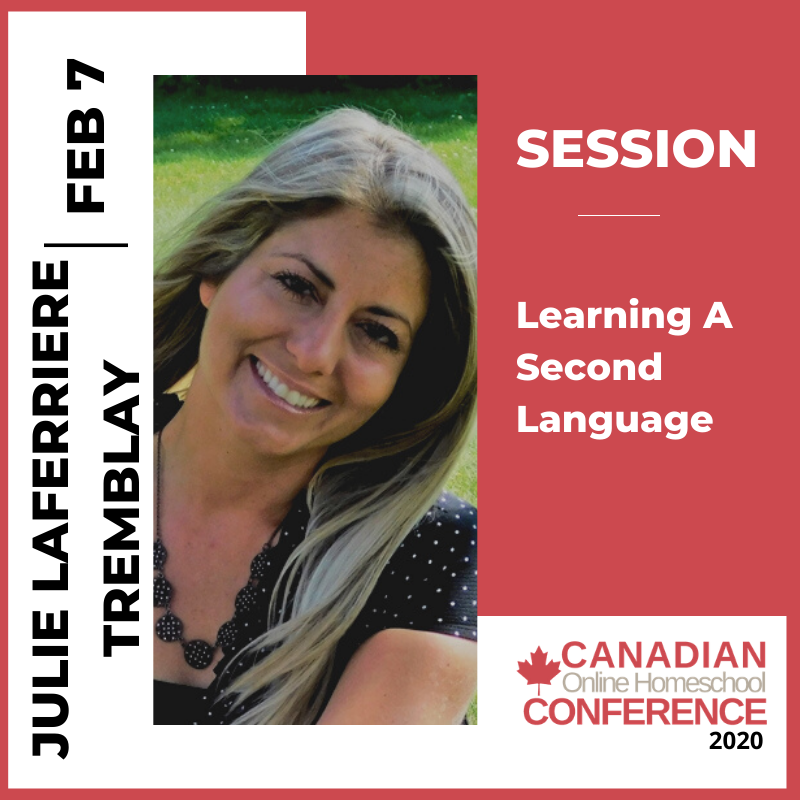 Learning a Second Language
Julie Laferrière Tremblay / Hook Me on Languages
Playtime: 17:17
In this session, I will talk to you about the following subjects:
1. What is the best way to learn a second language for children.
2. Why the traditional way of learning a second language in school is not the way it should be taught to achieve success.
3. The initial reason that motivated me to create my French curriculum.
I will also show you two short videos. The first one will explain the concept of my learning program and the second one is a demo covering every portion of my curriculum. Be ready to hear how you can bring into your home another language in an easy, interesting and natural way without leaving the comfort of your house or have a private teacher.
Session Available: February 7, 2020
---