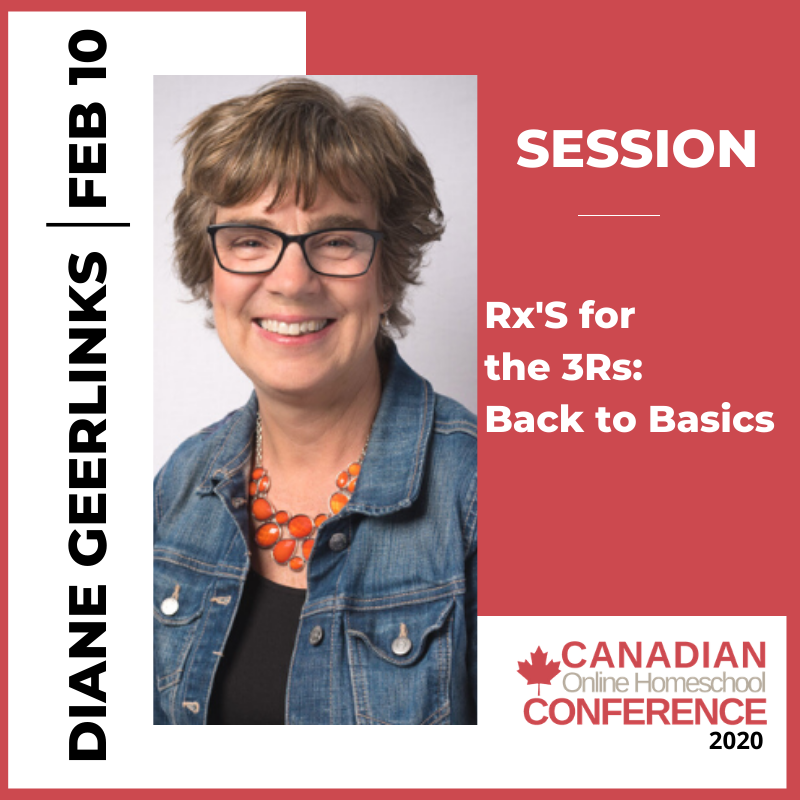 Rx For The 3R's: Back to Basics
Diane Geerlinks / GeerLINKS Educational Therapy
Playtime: 18:26
Some of our students just need a boost to give them the competence and confidence they need to get caught up to their peers. In this workshop, we will demonstrate and discover new concepts using the Socratic method of questioning and mediation. This workshop will introduce the benefits of our prescriptive (Rx) programs for Reading, 'Riting & 'Rithemtic. Rx 4 Math helps students build and strengthen their number sense, math vocabulary, and problem-solving strategies. Rx for Reading builds and strengthens the 5 pillars of language into a language brain. Rx for Writing builds and strengthens grammar and writing mechanics.
Session Available: February 10, 2020
---
DIANE'S OTHER SESSIONS: WHY HOMESCHOOLING YOUR CHILD WITH UNIQUE NEEDS IS A GOOD CHOICE / BETTER THAN LATE THAN EARLY OR EARLY THAN LATE?
---