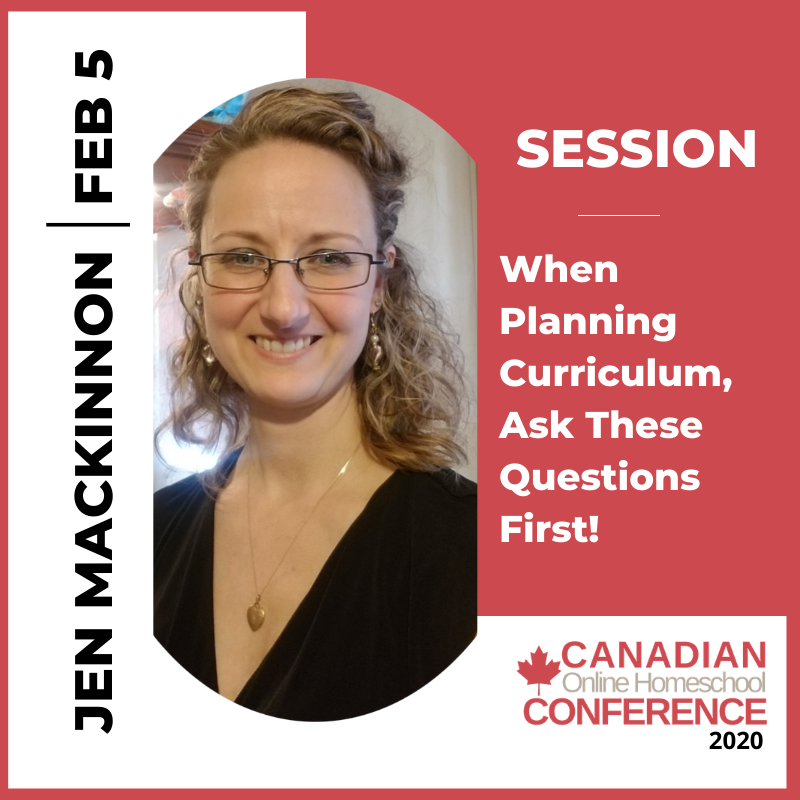 When Planning Curriculum Ask These Questions First!
Jen Mackinnon / Practical, By Default
Playtime: 30:07
Planning curriculum for your child can be overwhelming, to say the least. Less than 5 minutes searching through Google you are not only drowning in resources but reaching for the nearest hidden chocolate stash!
Let's be honest, "overwhelmed" and "lost" are the last place you want to be. Because I prefer to keep it simple I use a simple, practical, step by step process every single time.
Join me as I walk you through the questions you need to ask before you start your homeschool planning.
SESSION AVAILABLE: FEBRUARY 5, 2020
---
JEN'S OTHER SESSION: CONQUER YOUR TIME: 5 STEPS TO CREATING A SIMPLE SCHEDULE FOR TEENS
---