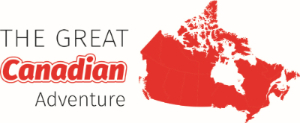 Canadian Geography & Canadian History for Elementary and Middle School Ages.
The Great Canadian Geography Adventure is built around the six
essential elements of geographic literacy which was published by
the Royal Canadian Geographic Society.
It was written to both introduce children to the beautiful dominion of Canada as well as build a framework for studying the
natural systems, economic drivers and human systems at work in
each province.
The Great Canadian Adventure wants each child to learn  Canadian history in a new and unique way— by building a Smashbook.
We want to build each child's capacity for historical thinking by
developing six interrelated thinking concepts:
Presenting our children with events  that reveal historical significance,
Allowing them to search out primary source evidence,
Leading them to identify continuity and change,
Allowing them to analyze cause and consequence,
Challenging them to take historical perspectives, and
Developing the ethical dimension of their historical interpretations.
Join the adventure and as a participant of this conference, you can use our CANADIANHOME coupon code for a 15% discount on any subscription.