Back to: Canadian Homeschool Conference 2017
Statistics show 90 per cent of Canadian children don't meet the recommended amount of daily physical activity for healthy growth and development. Physical literacy is the idea that kids need to develop a "vocabulary" of movement skills to have the competence and confidence to live active lives. Physical literacy doesn't just happen—it develops over time as kids engage in a wide variety of physical activities. To this end, Active for Life supports parents and teachers with fun physical activity ideas, games, and lesson plans for developing physical literacy in children. In this presentation, you will get an overview of the free resources available at activeforlife.com.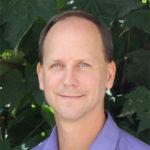 Jim Grove is a senior contributing editor at Active for Life and a consulting editor to national sport organizations on physical literacy and Long-Term Athlete Development. He holds a degree in education along with NCCP certification as a youth soccer coach. Married with three children, he has been a lifelong promoter of developing physical literacy as a means to help children "find themselves" through movement and physical activity.