Monique shares hands-on and engaging science lessons for homeschooling parents on Living Life and Learning. She has been homeschooling her 3 kids for 12 years. She has a BSc. and Msc. in biology and enjoys sharing her science adventures and mishaps. She has also published the book - Homeschool Planning Guide for Unorganized Moms to help new homeschoolers start their homeschool journey.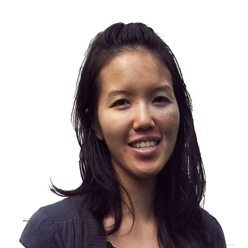 CANHSCON2017
SESSION: HOMESCHOOL PLANNING FOR THE UNORGANIZED MOM
You are stressed out, overwhelmed, and afraid of failing as a homeschool mom. You need a plan but you don't know where to start.
Join me to figure out how to put a homeschool plan together and start the year off right or get it back on track.
CANHSCON2018
SESSION: HOW TO TAKE CONTROL OF YOUR DIGITAL HOMESCHOOL CURRICULUM
Tired of looking for that one curriculum you know you bought two years ago? Or worse, you forgot you had it and bought it twice? Yeah, I've done that. If you find that you want to save on shipping and use curriculum you buy online, it won't help if you can't find it once you need it. You need to come up with a system to easily organize what you, help is finally here.
CANHSCON2019
SESSION: HOW TO TEACH SCIENCE WITHOUT A CURRICULUM
Haven't found a science curriculum you love? Why not create your own. See how you can teach science without a curriculum and still foster a love of learning. Not sure what to teach? No problem, I'll share some strategies to come with a plan to tackle science on your own.
You can decide to create a detailed plan or follow those rabbit trails. It can be whatever you want it to be so that your whole family can thrive and love learning about science.