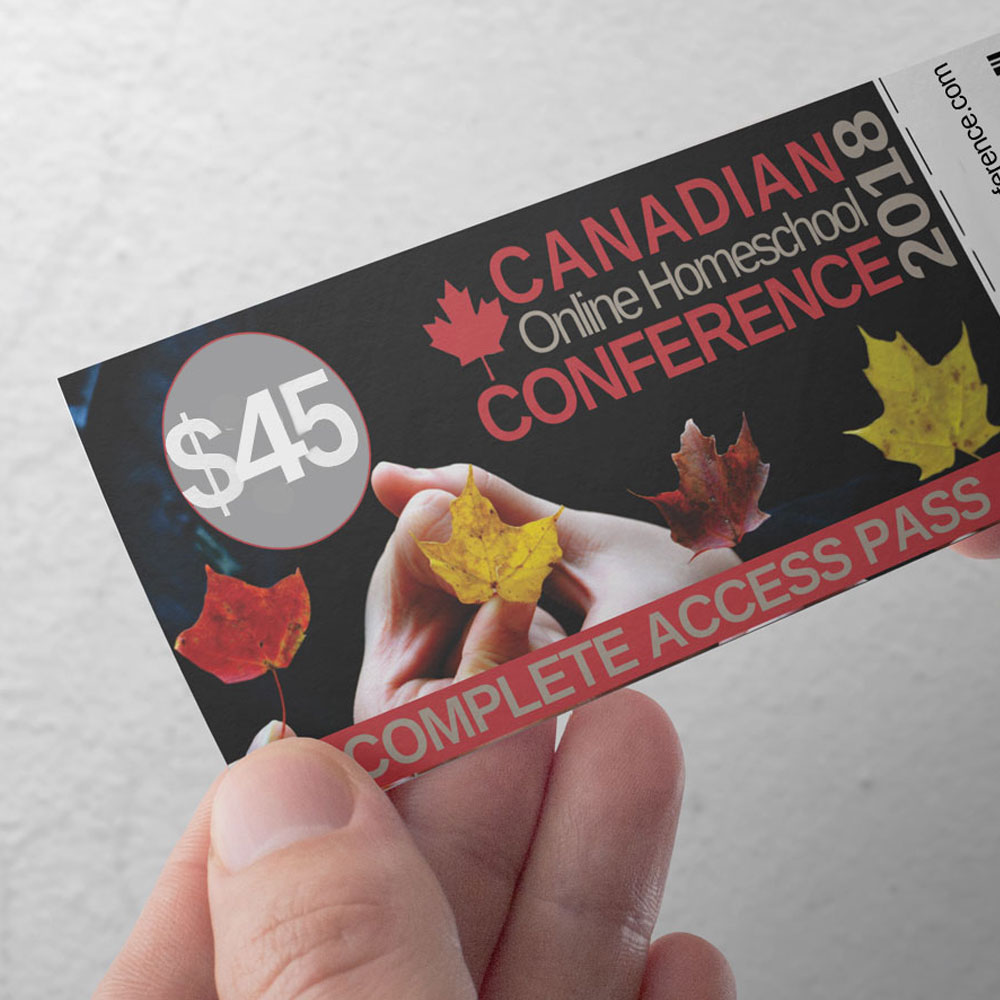 Welcome to the 2018 Canadian Online Homeschool Conference!
BUY THE PASS!
The 2018 Canadian Online Homeschool Conference is now over. You can still get access to all the sessions from this year when you buy the Complete Access Pass!
The 2018 Canadian Online Homeschool Conference was sponsored by:
2017 ATTENDEE FEEDBACK:
"Really well done! Thank you for putting it all together, gave me the inspiration I needed during the winter blahs. Favourite conference I've attended so far!"
"I can't tell you how timely and perfect this conference was. I intentionally took the weekend off so I would have time to dedicate to the conference. I am so glad I did. This is a great way to reevaluate our homeschool, [...]  I'm so happy to see all the Canadian content. [...] This was an excellent chance to see what is available and hear from seasoned homeschoolers."
"It was terrific! I was so happy to see something for Canadians. Thank you!"
"The Conference was so encouraging. It was what tipped the scales for me to continue homeschooling my 4 little ones with very little personal or family support. An easily accessible conference like this can make the difference between a confident, refreshed homeschool mom / dad or an overwhelmed and hopeless one."
"The conferences I saw were very useful, well structured. The various topics/subjects were covering a lot of ground and all were helpful and/or enlightening. My husband and I are planning to start homeschooling with our oldest in September, and with all the "opposition" we were facing either with our peers or with the Quebec school system, the conferences reassured us with our choice and pushed us even more towards homeschooling. We learned so much thank you so much for putting all this together!!!"
"Thank you so much for putting this on. As a new homeschooler that wasn't able to attend the physical homeschool conference in my area it was a wonderful way to gather information and learn from seasoned homeschoolers."